It's summer cocktail season!  Yes, the days are heating up, and better yet things are opening up, for what looks like a summer spent tanning by the pool or riding the waves on the lake.  Looking for a few summer cocktails to go with your summer vibes and get your buzz on?  Shut your laptop and leave your home office behind, here's ten summer cocktails to cool you down and get happy hour started right!
Margarita
There are many variations on this cocktail, but let's start with the traditional mix.
2 oz of Silver Tequila
1 oz Cointreau
Coarse Salt
1 oz Lime Juice
Slices of Lime
Rub the rim of the glass with lime slice to make the salt stick.  Shake the tequila, Cointreau and lime juice with ice in a cocktail shaker.  Serve on the rocks or blended with ice!  Add a slice or two of lime!
Long Island Iced Tea
This drink is heavy on the booze with 2.5 shots of alcohol!  Be careful a few of these might have you sleeping through the lazy days of summer.
1/2 oz Vodka
1/2 oz Gin
1/2 oz White Rum
1/2 oz Silver Tequila
1/2 oz Cointreau
3/4 oz Lemon Juice
3/4 oz Coke
Slice of Lemon
Shake together vodka, gin, white rum, silver tequila, Cointreau and lemon juice with ice.  Pour into a tall glass, top with Coke or Diet Coke if you fancy a less sweet option.  Add a slice of lemon.
Mojito
This rum cocktail will bring you back to your Mexican vacations in a flash.
2 oz of White Rum
½ oz Lime Juice
1 tsp Superfine Sugar
3 Mint Leaves
Club Soda
Lime Slices
Muddle the mint leaves with ½ tsp of sugar and lime juice in a small glass.  Fill 2/3 glass with ice and pour in rum.  Top with club soda, fresh mint leaves and lime slices.
Pina Colada
Perhaps the ultimate beach cocktail originating from Puerto Rico!  If you got a pineapple or a coconut lying around use it for your cup!
5 oz White Rum
1 oz Dark Rum
2 oz Fresh Pineapple Juice
2 oz Coconut Cream or Milk
¼ cup Diced Frozen Pineapple
Pineapple Slices
Ice
Put the ice, frozen pineapple, pineapple juice, coconut cream and the rums into a blender.  Blend until smooth and creamy!  Pour the drink into a tall glass, add a pineapple slice!
Mai Tai
This Tiki culture cocktail is perhaps one of the most famous summer cocktails on this list!
2 oz Dark Rum
1 oz Lime Juice
½ oz Orange Curacao
½ oz Orgeat Syrup
1/8 oz Rock Candy Syrup
Lime Slices
Sprig of Mint
Shake all ingredients except dark rum with ice in a chilled cocktail shaker.  Pour into a tall glass.  Top with dark rum. Add lime slices and a sprig of mint.
Sangria
The drink of Southern Spain!  Easy to mix and can be made with Red or White Wine.
1 Bottle of Red Wine – Pinot Noir or Grenache
½ cup of Brandy
½ cup of Fresh Orange Juice
2 cups Sparkling Water
1 Blood Orange
1 Small Lemon
1 Green Apple
Pomegranate Seeds
Strawberries
Ice
Cut all the orange, strawberries and lemon into slices.  Remove the seeds from the citrus fruit.  Place into a glass pitcher, along with the pomegranate seeds.  Add ice.  Pour in the bottle of wine, brandy, orange juice and sparkling water.  Stir and enjoy or place into fridge to chill and enjoy later!
Strawberry Daiquiri
Captures the berry of summer – the delicious strawberry but can also pack a ton of sugar if you're not careful – this recipe eliminates the extra calories!
2 oz White Rum
¼ cup Frozen Strawberries
5 Fresh Strawberries
½ oz Lime Juice
Lime Slices
Strawberry Slices
Blend the fresh and frozen strawberries, rum and lime juice until smooth.  Pour into a glass and garnish with a strawberry and slice of lime.
Paloma
A citrusy, tequila cocktail bringing the sunset summer vibes on strong!
2 oz Tequila
½ oz Lime Juice
Grapefruit Soda – such as Fresca
Pinch of Salt
Ice
Slice of Lime
Combine the tequila, lime juice and salt in a tall glass over ice.  Top off with grapefruit soda.  Stir and add a slice of lime.
Hurricane
2 oz of Dark Rum
2 oz Passion Fruit Juice
1 oz Orange Juice
1 oz Fresh Lemon Juice
Ice
Orange Slices
Half a Passion Fruit
Combine rum, passion fruit juice, orange juice and lemon juice in a shaker cup with ice.  Shake until frosty.  Pour into a glass filled with more ice.  Garnish with orange slices and half a passion fruit.
Pink Vodka Lemonade
A sweet candy treat, who doesn't like lemonade in the summer?  Give this cocktail a whirl.
2 oz of Pink Whitney Vodka
1 oz Fresh Lime Juice
2 oz Cranberry Juice
Club Soda
Ice
Lime Slices
Combine vodka, lime juice and cranberry juice in a shaker cup with ice.  Shake until chilled.  Pour into a glass with ice.  Top with club soda.  Garnish with slices of lime.
 By Lauren Jacobsen | Sexy Strong Fit Nutritional Coach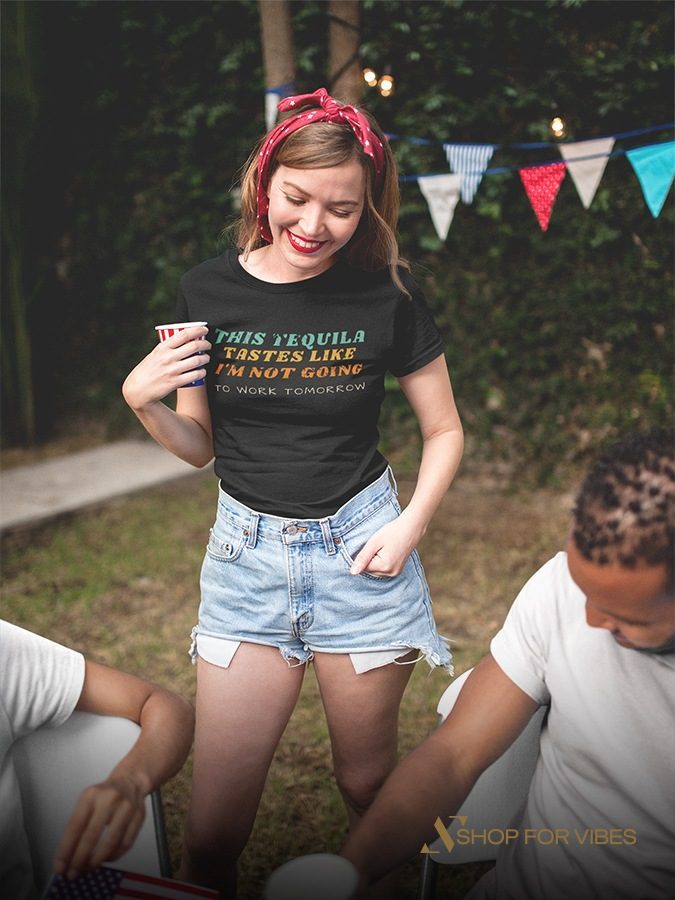 If you plan on partying hard, then you need a hangover contingency plan.  That might not sound like much fun but trust me it is possible to party your butt off, without suffering the consequences – too much! Your brain and your body will thank you. Want to kill your hangover.  Use these detox tips to smash your hangovers – pronto!